Shopping Cart
Your Cart is Empty
There was an error with PayPal
Click here to try again
Thank you for your business!
You should be receiving an order confirmation from Paypal shortly.
Exit Shopping Cart
As you may already know, the COVID-19 pandemic has spurred vast interest in real estate. The reasons are many. So many people have switched to remote working. In addition, the mortgage rates are fairly low, resulting in a considerable number of people investing in their first home or summer house. In total, what you have is one of the largest property-buying waves this country has ever seen. Consequently, median property listing prices have increased by 23% since the start of the pandemic. This is excellent news for anyone who made a career change to become a licensed real estate agent. Hence, we will discuss what to expect of the housing market in 2022 so that you can plan out your property selling strategies.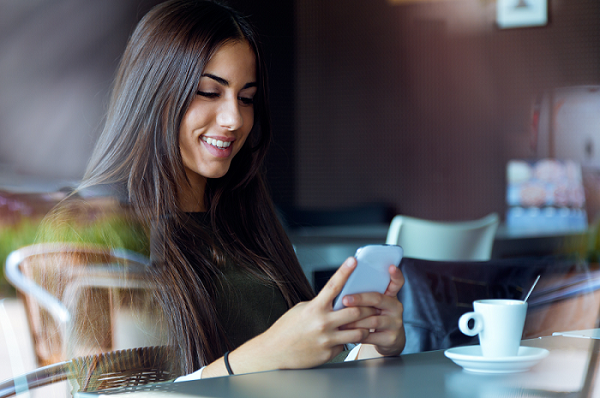 So far, the real estate market has been predominantly a seller's market. However, the real estate predictions for next year are not as bright. Many homebuyers are expressing reservations in the face of exorbitant real estate prices and soaring prices of appliances and other home inventory. This means that building a solid relationship of trust with the clients is a top priority for real estate agents in 2022. But what does this waning of buyers' interest hold in store for the housing market in 2022?
How will the housing market fare in 2022 after a period of rapid increase in homebuyer activity?
Growth of prices in the 2022 housing market - but slower
Industry professionals mostly expect slower growth in the global housing market but growth nonetheless. Some research into real estate trends predicts just a 2.7% increase in housing prices in 2022. This comes as no surprise since this year has seen unprecedented price growth, the highest in the last 45 years. As income growth has not followed up the surge in real estate prices, it is only natural that the housing market will slow down compared to 2021 and 2020.
In fact, the slowing appreciation is already quite apparent in the housing market. Some estimates show that median home prices from April 2020 to April 2021 grew by 17.2%. Yet, in the following months, it amounted to only 8.6% of an increase. Just by looking at the numbers, you could be swayed into thinking that real estate agents are in for a significant reduction in client interest. However, this decrease is unlikely to downturn home pricing developments in 2022.
If you, however, notice these changes affect the buyer's demand in your local real estate market, then joining a real estate referral program might bring in a lot of benefits for you and your business strategy. Many successful real estate agents choose to build their client network in this way as it allows them to partner up with experienced real estate referral agents. This is just one of the ways you can prosper if the housing market affects your operations in the coming year.
Millennials will positively influence the housing market in 2022
It is not just remote working induced by the pandemic that has instigated the increase in housing prices so far. There is a surge in demand as many Millennials are reaching an age when they can afford to buy their own property and move out of their parent's homes.
Aside from Millennials, many people are now also working remotely. This has helped spur the growth of housing prices. Also, homebuilding companies have been playing it safe since the 2008 housing bust. Thus, the housing supply can hardly satisfy the combined demand of Millennials and remote workers. In fact, some claim the US housing market lacks a staggering 4 million homes than what will be needed in 2022. Some estimates even show this number is as large as 6.8 million!
There is a shortage of homes, especially single-family homes.
If you have finally purchased your own home or plan to do so in the next year, be sure to plan out your relocation in good time. Given that a large chunk of Millennials still express interest in buying property, the consultants at strongassmovers.com advise that you book a slot as soon as you seal the deal with your real estate agent.
Second-home residential real estate might experience a softening
The year 2022 might see the end of the Covid-19 pandemic. Hence, some estimates show that the trend of buying in second-home markets rather than metropolitan areas will significantly diminish in 2022. A lot of companies have already abandoned the remote working business model since many people are getting vaccinated. So, home values in large cities and economically developed neighborhoods should prosper continuously. But, vacation properties in rural or areas distant from big city centers are unlikely to stay in vogue in 2022.
Second-home markets will likely plummet in 2022.
Showings and offers in second home real estate are likely to diminish as well
But what will all of this mean for real estate agents? How will these projections influence their workdays? Some experts believe that property sales in the last year indicate that the housing price will remain relatively stable in 2022. This means that an undersupply of affordable housing in the global real estate market is likely to stay. In addition, interest in the second home market will expectedly diminish, as we have mentioned. As a consequence, so will the number of showings and, with it, buyers' offers.
For real estate agents, this is a fairly grim prediction of what to expect of the housing market in 2022. Hence, be sure to figure out a solution well ahead of time. You could expand your influence internationally or find more clients through a referral program. Whatever you decide, make sure you enter 2022 well-prepared!
Written by: Lisa Robert with US Home Experts
Moving to a new place is often challenging. However, things get complicated if you also need to start your career from the beginning. Real estate agents base their businesses on the knowledge of the local market, sellers and buyers. Therefore, when they need to move and start working somewhere else, things get a bit challenging. However, this doesn't need to be a problem for you. You can try out the best practices for relocating as a real estate agent that we selected to make the transition as easy as possible.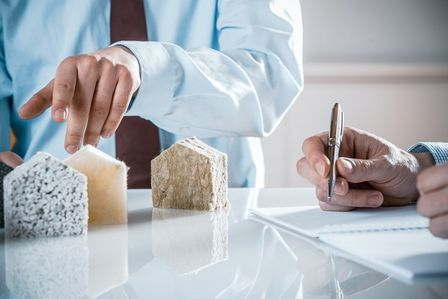 Get the necessary licenses
Moving to another state or country might mean you'll have to get a new license. Make sure you research the reciprocity and portability between your old and new place and see what you need to do to start working as soon as possible. You can also begin the coursework online, even before you relocate. Some states allow taking courses and even the licensing exam through a professional provider, which can be a great way to save time after the move.
Know the new location well
Even if you haven't lived there before, you need to know exactly where you're moving to. This means you should do detailed research on the new area – market, competition, house prices, local amenities, etc. If you start moving preparations on time, you will have time to inform yourself about the local market and be ready for this new chapter in your career.
If you're still not sure where you should move to develop your career, follow the people who have moved recently. See what the popular spots among US citizens are and take your pick. If you notice that some places gain most new residents, it is an important factor for every real estate agent. Such locations will make it easier for you to gain new clients as there's enough business for everyone.
Don't underestimate the competition
Depending on where you're moving to, the competition you'll face can be either high or low. It means there are either many small real estate businesses all around the city or only a couple of strong ones that have gained the most trust. In both scenarios, you shouldn't underestimate your competition but try to pull your strongest game. It's good to research the market and see what the other businesses in the area are. Next, choose the best strategy for gaining the trust of a new agent in the city. Try to convince people why you're the best option – show some new energy and perspective as a refreshment in the local real estate market.
Some of the strategies to try out
It's not easy to pick a strategy that will help you dive into the new real estate market. However, after you research the area, evaluate your strengths and see what businesses are your competition, you will be able to decide on the best strategy. You can try some of the following methods:
• team up with the local agents – you can try to get in touch with the top local agents and ask them to allow you to work their excess customers in exchange for a referral fee;
• you can also offer to help them out whenever they are not able to work or go on a vacation;
• try out rental business for a while to help you gain more knowledge about the local market.
Finally, it would help to remember the lead creation strategies you once used to create your previous referral network. There's so much you can do here, from being active on social media, investing time in content marketing, etc. Do everything you can to catch the eye of your new potential clients.
Remember: in general, social media and online presence is a powerful way to become known in a new place. Make sure you use it wisely to present your business, connect to similar accounts and companies, build partnerships, etc.
Join a referral program
Real estate referral agencies offer benefits for real estate agents and clients who want to buy a property. Joining such a program can help you get new clients and give you a chance to be helpful and recommend someone from your previous location.
Introduce yourself to the community
To be able to get new customers, people need to know you arrived. Connections and marketing are everything in this business, so be sure to meet as many people as possible. Relocating as a real estate agent is challenging as you need to gain the trust you once already built from scratch. However, it's not impossible. Try meeting other agents in the area, host a housewarming party, and focus on open houses. Furthermore, inform yourself about the local events in your new neighborhood, and attend as many of them as you can. Connections are crucial when starting a new business chapter, so be sure to introduce yourself to the new community.
Don't forget to plan your relocation
With all the real estate business plans, don't forget to plan your relocation. The detailed organization will not only save you money and time but also minimize stress. Your mental preparation will start months before you move, but the actual moving plans should accompany it. It's always best to focus on safety and reliability – that's why you shouldn't skip checking the moving company you hire. The moving business has grown a lot, so browse reliable experts only on safe online locations. For example, you can find your match according to the place you're moving to on Verified Movers. Like many others, this is a secure database of professionals. Once you have found the best movers, schedule your moving day on time, and start packing bit by bit.
Relocating as a real estate agent takes time
Don't forget that relocating as a real estate agent is a process that lasts long after the actual moving date. It's a procedure that consists of several stages and takes a lot of effort – which will give positive results very soon. Set your goals and keep going towards them without any worries – hard work always pays off!
Written by: Lisa Robert with US Home Experts
Not everyone has a knack for being in the sales business. It takes particular talents as well as guts. Selling real estate is not as easy as it might seem at first. You not only need to know how to work with people, choose and market the right properties, but you also need to have a license. Additionally, you must be at least 18 years old or a high school graduate and have a Social Security number issued by the United States. However, if you meet these fundamental prerequisites and are ready to start assisting folks in the Sunshine State with home purchases, you should go for it. Here's how to get your Florida sales associate license.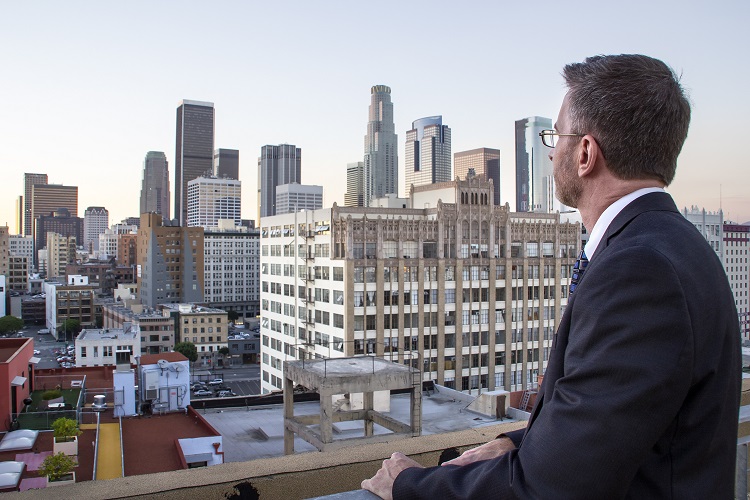 Attend a pre-license course
The first step to becoming a real estate agent is simple. To get a Florida sales associate license, you need to pass the state-approved 63-hour sales associate pre-license course and exam. The course covers real estate laws, practice, and principles, as well as real estate math. It's available online or in a classroom setting at a real estate school or at Realtor associations and boards throughout the state. The cost of a course program ranges from $100 to $500. However, you don't need to take the pre-license course if you're already licensed to practice law in Florida. By attaching a copy of your current Florida Bar card to the exam application, you can take the sales associate exam.
Some of the topics you'll need to prepare for this exam are:
● The fundamentals of the real estate industry
● Statutes and rules governing real estate
● Relationships between agencies
● How to follow the rules of state and federal legislation
● Rules regulating real estate
● Mortgages and financing methods
Take the Florida real estate exam to get your Florida sales associate license
There is a course final test if you have completed all of the course materials, met the minimum time requirement, and passed the practice exam. 70 percent is the minimum score you need to have if you wish to obtain a sales associate license in Florida. You may retest once within one year of the initial exam. If you fail the final exam, you will have to restart the course before being allowed to retake it.
Have your prints ready
To take the exam and get a Florida sales associate permit, you'll need to acquire your digital fingerprints. They are required by the Department of Business and Professional Regulations (DBPR). They use them to conduct a background check. You must get your fingerprints taken at least five days before submitting your application for a driver's license. Research where to get electronic fingerprints and how to get them in PDF. The cost of fingerprinting varies depending on the vendor, but it usually ranges from $50 to $80.
You will also be required to provide your Social Security number. After that, go to the DBPR and fill out an application. The total cost of this service is $83.75. You can pay for it online or with a check or money order mailed to you. The DBPR reviews all applications. When your application is approved, you will receive an email from Pearson VUE (generally takes 10 to 30 days).
The state test will be overseen by Pearson VUE, which offers the course in a variety of forms and locations. Keep an eye out for an email from Pearson VUE with the subject line "Authorization to Test'' informing you that you are qualified to take the exam. This email will contain your Candidate ID number, which you'll need to register for the Pearson VUE exam. Even though it may seem a bit complicated, it'll be all worth it once you get your Florida real estate license.
Hire a real estate referral company
If you wish to become a real estate agent, it's always best to have as much information as possible. Make sure to seek out the advice of people that are competent and trustworthy. One of the most valuable secrets of being a good real estate agent is knowing which pieces of info have value and which you should pass on. Contacting a real estate referral company for advice is a very smart move. Additionally, once you're done with all the technicalities, you can pair up with them and expand your business with their help.
Pair up with movers
Another kind of company whose advice and cooperation you may need is a moving company. If you manage to find trustworthy people to pair up with, you can offer your clients great package offers. People who are purchasing a house quite often need help moving into it. We talked to the team behind Big Man's Moving Company, who assured us that they gladly work with any reputable agent, as it is in both of their interests.
Team up with a broker
Until you are linked with a licensed broker, your real estate license is not officially active. Using the DBPR RE 11–Sales Associate form, a sponsoring broker will activate your license (you'll get a confirmation in PDF).
Become a member of a local Realtor association or board
Joining the local board linked with your broker is something you'll most likely do once you get your Florida sales associate license. Dues and offerings usually differ by the local board, so you should look into your options. You will automatically and officially become a member of the Florida Realtors state association as well as the National Association of Realtors after you join your local board.
Deciding to move to Florida and become a real estate agent
If you're just now moving to Florida and are researching how to become a real estate agent there, you'll also need to take care of some other things. There's really no definitively optimal season for this since it's pretty much always very hot in Florida. However, you can plan everything out in detail and make sure that your relocation happens as quickly and smoothly as possible. Once you're situated and refreshed, you'll get to enjoy the great sides of this climate.
Choose quality over quantity
Once you get your Florida sales associate license, don't simply do the bare minimum and call it a day. Make sure that you're using your real estate agent qualities to give your clients everything they deserve and everything they've paid for. Only then will you be able to fully enjoy your job and the fruits of your labor. Additionally, know that clients always sense if you're giving it your all, which is precisely how your business will expand and bloom.
Written by: Lisa Robert with US Home Experts
When you're beginning your career as a real estate agent, you might think that you should take on every client. Over time, you will learn that there are some clients you are better off without. Perhaps they are just asking around and aren't really interested, but they end up wasting your precious time. To find out which clients you need to say 'No' to, here are 9 questions every agent should ask a new real estate client.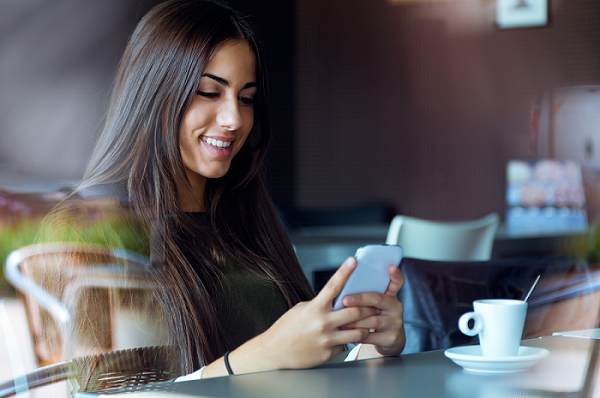 1. Are they going to be working with you exclusively?
Don't take on clients that already have another real estate agent. There is a code of ethics amongst agents to not interfere with the sales of another agent. If the client in question has already signed with someone else, they may also be violating their previous relationship. It's best to steer clear of those situations and avoid violating any laws. To be on the safe side, you could meet your clients through a referral program. If that's the case, both sides will know that the other is vouched for.
2. Have they bought or sold a house before?
Find out if your clients have any previous experience when it comes to buying or selling property. This is one of the first questions every agent should ask a new real estate client in order to know who they are dealing with. If they have no experience when it comes to real estate purchases, you will need to spend some time explaining the process to them.
3. Why are they buying or selling the property, and why right now?
Ask your clients about their motivation to get into the real estate market. This will help you evaluate their sincerity and willingness to follow through. If the clients have an urgent need to buy property, they will probably be more committed to closing the deal. It still doesn't hurt to ask them why they are in a rush. When talking to your clients about their timing, you will also gain a lot of information on how much work they have put into preparing for the sale. This can give you a better idea of how much preparation is left and what kind of work still needs to be done.
4. How will you communicate?
There is another question hidden inside this one, and that's how often do the clients expect you to communicate. It's up to the real estate agent to build a relationship with the client. However, some clients can take things too far and expect you to be available at all hours. Set expectations at a realistic level and agree on how communication will function beforehand.
5. When do they expect to be moved in?
We already mentioned that some clients might be pressed for time, and you need to get a sense of their ideal timeline. Find out how flexible they are and how long they can wait to move in after the purchase is made. This can give them the option to consider properties that might require additional remodeling work or repairs.
If your clients seem to be in a rush to get moved in, it might help to ask some follow-up questions. Try to find out how serious they are. If you found them a perfect home tomorrow, when could they move in? Do they already have the movers selected? Clients might be in a rush but lacking the movers to help them. In that case, you can refer them to brooklynmoversnewyork.com or other reputable moving companies, where they can start getting organized. However, if it turns out that your clients are reluctant and are delaying the move, you should ask more questions and try to get to the root of the issue.
6. Ask about their finances
When talking to your clients, you need to discuss more than just the price range they had in mind. Inquire to see if they have been pre-approved for a loan. Being pre-approved can help them act quickly when they see a property that they like. Some clients also tend to overestimate their budget and look at properties beyond their means. Of course, luxury properties are going to look nice, but they definitely aren't for everyone. Make sure they can comfortably cover the mortgage and inform them of any additional costs they might encounter.
7. What are they looking for?
Some people have a crystal-clear idea of what their dream home looks like, while others might not be so sure. Ask your clients what kind of features they want from their future home. You can even help narrow down their search by pointing out some home design trends which most people are looking for. Once you have a list of features they are interested in, you also need to find out how important they are to the clients. Some features will be hard to find and can make house hunting an impossible task. Try to inform them of how the process works and set their expectations accordingly.
8. Do they have professionals for other services already selected?
Your clients will probably need a wide range of services and professionals in order to get everything sorted. From home inspectors who can find out if there are any flaws, through contractors if the clients plan to do any remodeling, all the way to movers and packers to help them get relocated. They should have references for all of the professionals they plan to work with. Some background checks are easier to perform than others, but it's good to make sure professionals are licensed. As a real estate agent, you can remember the contacts of these service providers and start building your network of professionals.
9. What are their deal breakers?
After all the other bases are covered, ask your clients about deal breakers. Find out what they will instantly say no to, and save yourself the time you would otherwise waste on certain properties.
Summing up
Over time, all of this should become routine, and you'll know the questions every agent should ask a new real estate client. For starters, you can make a list and be very thorough when questioning clients about their plans and ideas. Making sure you've covered everything is bound to boost your self-esteem, and it will instill confidence in your clients.
Written By: Lisa Robert with US Home Experts
Many real estate agents are independent contractors, as being your own boss is something everyone aspires to. There is nothing better than having the privilege to control your schedule and working hours. However, gaining that independence requires a lot of sacrifices and developing a quality plan and strategy. But there are few secrets of a good real estate agent that not everyone knows about. You need a specific set of skills to do this job, but you need resourcefulness and understanding more than anything. You're not only doing your job but changing people's lives by helping them find homes.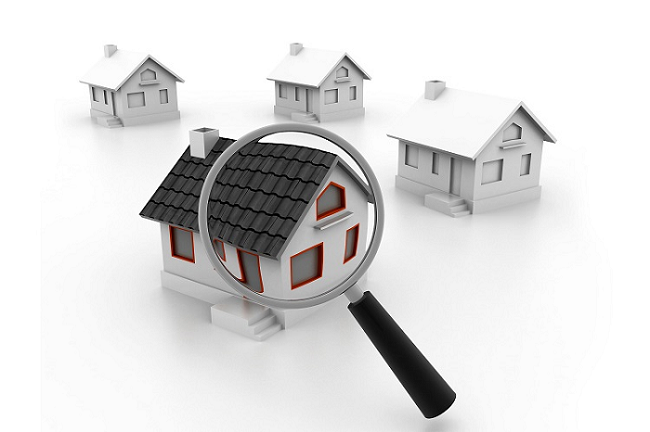 Providing the best customer service
Leading a successful business is impossible without quality customer service. A good real estate agent is always available and easily accessible for his customers. Treating every client as your priority is the golden rule of every business. Such treatment leads to building strong relationships and gaining the trust of your clients. By establishing good communication, you will get the best insight into their demands and provide the best possible service.
Marketing skills
To thrive in the real estate business, you have to provide outstanding service and make yourself known to the community. Constantly promoting your work will not only attract more clients but can also help expand your business. At least today, advertising opportunities are plenty. From old-fashioned TV ads and billboards to internet and media outreach, you can choose the option you think is best to present your work and services.
Still, it's essential to make yourself stand out in the sea of good real estate agents. Since people can't stay away from social media, one of the best options is to use it for your marketing campaign. Let's take Facebook, for example. This social media platform has the perfect algorithm for targeting clients based on location, demographics, and interests. It's never been easier to reach out to your potential customers than today. But, of course, there are other smart ways to do it as well. It all depends on your business strategy and size.
A good real estate agent is there to consult
The goal of every business is to make a profit, especially when someone is working for a commission. Still, one of the secrets of a good real estate agent is that they put their client's needs first. Knowing how to listen and observe before making offers is very important for ensuring satisfaction. Often, people have limited possibilities and specific demands when buying a property. Besides, everyone is going through different situations when relocating to a new city or country. Being able to understand difficulties your client is facing takes a lot of compassion, empathy, and resourcefulness.
Colleagues are not always competition
In competitive markets such as real estate, we often forget the primary thing should be to help people out instead of just make a sale. Because if your customer is having doubts and you are not pushy, someone could easily slide in and steal the job from you. But instead of constantly obsessing about the competition, it might be better to make friends instead of rivals in the real estate business. By offering help and maintaining professional relationships with other agents, you'll build meaningful partnerships. Professionalism is always first, but good communication and contacts in the business help more than you know.
Resourcefulness
From knowing the local market to staging properties, an excellent real estate agent is very versatile in their line of business. Still, when it comes to the most important traits, resourcefulness is valued more than anything. This includes tending to the client's needs, making the best pitches, and finding ways to keep yourself in the business. Sometimes it can be hard to sustain in an ever booming market such as this. Therefore, developing a good strategy to make your services available is a game-changer. And while branching out and building a referral base of valuable connections is very important, you will need to explore every available option to make your business and credentials known. Using reliable real estate referral companies is one of the best ways to achieve this.
Realistic expectations
Making a sale at any cost is not the right way to present yourself in the real estate business. With that approach, your business will initially profit, but your customers will eventually regret going with your service. The consequences will sooner or later reflect poorly on your reputation. Becoming a real estate agent requires a lot of patience and objectiveness. Nothing can be built overnight, and the same goes for this job as well. Learning about the tricks of the trade and how to use them on your behalf comes with time.
But one of the first things everyone learns here is the importance of the location. A good location of your market is one of the critical factors that help make a sale and target customers. Not all places have high property demands like Miami, LA, or New York. A location like Manhattan has always been interesting to investors because people want to be in the center of happenings. And owning property there is always a smart call since the market in such places will never lose its value.
A good real estate agent works on his self-improvement
No one is perfect, and as soon as we realize that, the faster we can make the wrong things right. We constantly learn and try to improve ourselves, but we often forget to ask for help when necessary. Every career faces difficulties at some point. Thus, to make the right decisions, sometimes we might need a second opinion. Knowing when to consult with your mentors and more experienced people in the business will help you become a better agent and a better person.
The best thing about this career is that there are no limits to growth. In the end, it all comes down to your motivation and the pace you want to take for your career advancement.
How to find one?
These are just a few secrets of a good real estate agent, but every person has their own recipe for success. Since the real estate market will always thrive, this career has no limits on growth. In the end, it all comes down to your own motivation and pace you want to take for your career advancement.
Written by: Lisa Robert with US Home Experts
Choosing a profession is tough enough on its own. And in an overpopulated world, there's a real oversaturation of professionals inside nearly every occupation. That's why it's important to dive deeper once you've decided what you want to do. Real estate agents have a great number of niche fields to choose from. Finding your niche and becoming a real estate specialist is a crucial step toward becoming successful. Let's go through some tips that'll help you get there.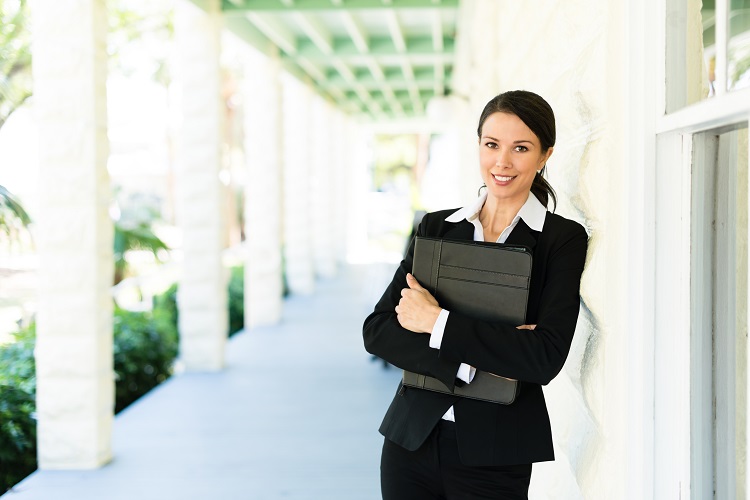 Why should you choose a niche and specialize when becoming a real estate agent?
If you're wondering why you should choose a niche, you're asking a valid question. Simply because there's a vast number of different avenues investors can choose to pursue, you shouldn't spread yourself too thin. Once you've become a real estate agent, the process shouldn't end there. Choosing your niche and becoming a real estate specialist will significantly impact your business and your overall reach. People are much more likely to take on a real estate agent with excellent experience inside a single field.
Never stop researching no matter which niche you choose
Something that you should be aware of before becoming a real estate specialist is that you've chosen a profession where you'll never stop learning. Although it can sound a bit tiresome, if you genuinely love what you do, you'll see it as a real gift. No matter which niche you end up choosing, paying attention to and learning about different fields of real estate can't hurt. Knowing about many aspects of your work, even the ones that don't directly affect you, can be a great way to show your worth to potential buyers and sellers and come across as reliable and knowledgeable.
Find the right real estate referral company
Once you've narrowed down your search, you need to find a way to finalize your decision and be happy about it. Working alongside a real estate referral company is a great way to get more out of your profession.
Create a thorough analysis of your local demographic
Knowing your demographic and what they're after will help you become a great real estate specialist. Researching the trends that are common in your target demographic is an excellent way to do this. If there's a surge of Millennials in your area, you'll adjust to their needs, and so on. Something that you should take into account is paying particular attention to under-served groups. One of the largest under-served groups in the US is the Hispanic population. Learning about the differences between their subgroups and being cautious about accidentally alienating some of these groups will make you a great real estate agent.
You should narrow down your geographic area as well
Paying attention to the geographic area that you're targeting is also really important. If you wish to become a real estate specialist that's respected and offers quality, focus on a specific area. This is mainly because buyers and sellers often go through different referral programs to find the best agent. If you're connected to a referral program and pick a geographic niche, you can increase your market presence more quickly. This will result in your name popping up and being among the top results when people search for specialists in their area.
Popular niches to choose from
If you're not too sure what you want to specialize in after becoming a real estate agent, make sure to be informed about your options. Here are the most common career choices that real estate agents go for.
● Working only with high-end properties
● Specializing in property management
● Choosing only one type of client
● Internet buyers
● Distressed properties
● Focusing on fixer-uppers
● Combining two or three niches once you become well-versed in one of them (gradually adding to the mix)
What are you passionate about?
Don't pick your real estate niche solely on what's popular or profitable. Make sure that you like what you choose to do. Becoming a real estate specialist isn't a piece of cake, and you shouldn't put that much effort into something you're not passionate about. Think about the things you enjoy about real estate. Where do you see yourself? What are you good at? Answering these questions will get you closer to your answer. Another thing that might help is talking to the real estate agents that work inside the niche fields you're considering. This way, you'll get all the good and the bad sides from someone who has experience.
Pair up with other specialists to offer a complete package service
No matter what kind of a real estate specialist you choose to become, make sure you create a business plan. One of the best things you can do for your career is pair up with some other specialists. That way, you can offer your clients the whole package and save them a lot of time, which will make them much more likely to choose you. For example, teaming up with skymoving.net will ensure that you offer your clients a quality moving service - something they are highly likely to need once they buy or sell their property. You can also begin cooperation with layers, notaries, storage providers, etc. But, be very careful when choosing who to partner up with.
Stay connected
Everyone you meet along the way might serve their purpose in your professional career. Make sure to always be friendly and helpful to the best of your abilities. You never know where you'll get recommended. Instead of focusing on building only professional connections, make sure to develop your local ones as well. Becoming a good real estate specialist depends a great deal on how much of a people person you are. You can do this through various local groups and organizations.
Make sure to market your business correctly
It's not a secret that people want to find top real estate agents that'll be able to help them. However, if you're too hard to find, it doesn't matter how great your services are. You need to be on the radar. The more people get a chance to see you and hear about your business, the more they're likely to choose you. Attaining a good marketing strategy is vital for this.
Becoming a real estate specialist takes hard work
Proving that you're good enough won't happen overnight. Becoming a real estate specialist takes time, energy, dedication, and luck. However, luck is a byproduct of hard work. You need to build your career smartly and over a more extended period of time. Be prepared for a lot of sleepless nights and long hours. However, once you begin to see the progress, it'll all be worth it.
Written by: Lisa Robert with US Home Experts
As you're probably aware, being a real estate agent, although a great profession, isn't always all that it's cracked up to be. It essentially implies that even though being a real estate agent is exciting and eventful, there are plenty of unexpected obligations. The paperwork and all the regulatory responsibilities that they have to endure can be off-putting. Nevertheless, they are unfortunately necessary. Real estate license reciprocity and portability are topics that a real estate agent must get familiar with.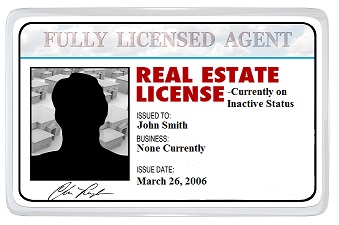 What are real estate license reciprocity and portability?
Before we dig into the concept of real estate licenses in reciprocity and portability, we need to clarify what they really are. Let's separate the two for further clarification.
License reciprocity
Inside the real estate world, reciprocity isn't always possible, but it is a thing. If an agent, for example, lives in South Dakota and wishes to relocate to Florida, they'll first need to get licensed in the state they're moving from. Without this, they won't be able to practice their profession. In some states, it is possible to get work without being licensed in the former state. However, some states allow reciprocal licensing without actually giving the right to manage transactions in that state. Real estate license reciprocity and portability may seem discouraging. However, diving into the subject will clarify all the dilemmas.
License portability
On the other hand, real estate license portability covers state laws that allow out-of-state real estate professionals to manage transactions. That's to say, without having to get a real estate agent license in the other location. If you're still wondering what the difference between the real estate licenses (reciprocity and portability) is, it's simple. Portability allows agents to cross their home state's border for business, but not as a long-term solution for agents that are moving. The three types of portability laws are cooperative, physical location, and turf states.
How the law varies in the 50 states
If an agent is looking to make their real estate company blossom in the state they're moving to, they'll need to find out how to make this possible. Since there are multiple factors that could affect how hard it'll be to get real estate licenses in reciprocity and portability, let's start with different kinds of states.
● Cooperative
Cooperative states will allow agents from another state to enter the state to conduct their business. However, to do so, they must own a co-brokerage agreement with that state's license. Out of the 50, there are 24 cooperative states. They include Alabama, Washington, and Colorado. However, some of them have placed limitations on out-of-state agents.
● Physical Location
These states allow agents to conduct business in another state but not to enter that state for the sheer purpose of business. An agent can conduct all out-of-state business remotely. They can send their clients to view properties, negotiate transactions, etc. Nonetheless, they can do this under the condition that they physically remain in the state in which they are licensed.
● Turf
When it comes to real estate licenses in reciprocity and portability, turf states are the strictest. These states don't allow agents to conduct any business in their state. Their only option to work with clients is to refer them to a licensee that works in the turf state. However, they should consider finding the best real estate agents for their clients if they cannot do the work themselves.
So, if you are an agent thinking of moving to a different state, before you call SOS Moving Los Angeles and schedule your move, make sure you have all the necessary information. If you want to continue working in your new state, you have to start on the right foot.
Joining a referral program can be of great help
No matter if an agent is struggling to get work or they're an accomplished name in the real estate world, some help is always welcome. Teaming up with a real estate referral company can help immensely. There are many great advantages of referral programs that agents can have use for. Finding clients has never been easier.
Interstate relocation
When looking to relocate interstate, there's a lot more to worry about. Once the real estate license reciprocity and portability part of the equation has been solved, there's also the moving bit to take care of. Interstate relocation can get pretty challenging. An agent who wishes to leave California and settle down in Florida for example, should start planning as soon as possible. And the planning begins with finding the place to live, packing, and booking the right movers.
Conclusion
If you happen to live in a non-reciprocal state but take your real estate license reciprocity and portability exams in a reciprocating state, your license will be valid. If you decide to move to another state, the license you've acquired will be honored in most of them. Nevertheless, this isn't the case in all states. For example, California and Arizona have similar requirements when it comes to licensing, but they have a mutual reciprocity agreement. It means that you won't be able to get a license to start practicing if you're relocating in between these two states without additional engagement. The best way to get the best of both worlds is to look at your particular case and then decide based on all the info you can gather by checking the specific requirements.
Written by: Lisa Robert with US Home Experts
Whether it's an acquisition or intention of selling a house, a person will likely commit to asking for professional assistance. If a buyer is unfamiliar with the local housing market or lacks negotiation skills, searching for a trusted real estate agent can be of significant importance. Real estate agents should be gatekeepers of a client's new life phase. Looking for a new house can take a particular amount of time. If it takes too long or if unexpected issues arise, the moving experience itself can feel like a heavy burden. Besides that, changing home can be quite an emotional process. They might need someone objective to save their emotions from sabotaging their right decisions. Real estate agents should know how to stand firmly on their ground. With well-shaped skills and absolute confidence, you can safely guide a client through the whole buying or selling process, as well as assist with moving arrangements to the new location. Therefore, to provide their client with the best possible service, there are a few things real estate agents should know about moving.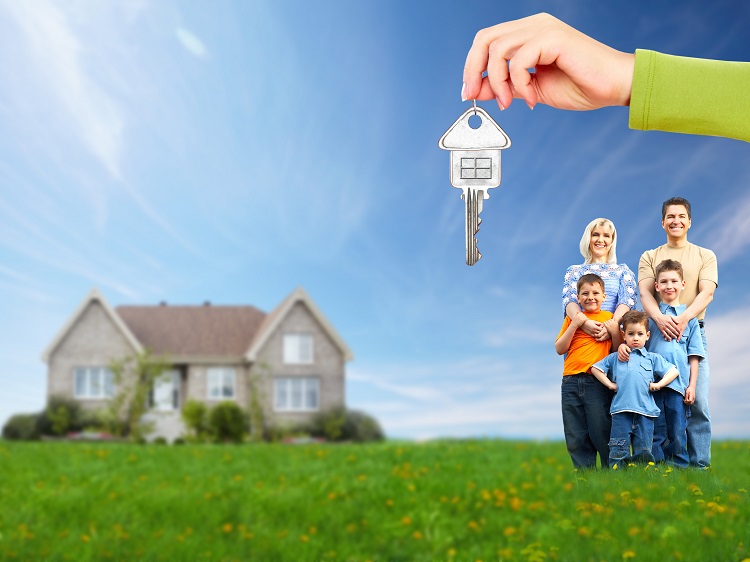 Navigating the housing market
Once you learn everything about your local market, you always naturally predict all possible changes. By becoming an expert in property analysis, you will be up to date with the newest market trends. The best way to keep your clients updated about the local market is by owning a blog about it. You should stick to the educational and informative aspect of your blog. You can write about top sales on the market or some latest insights. Not only is it helpful for your clients, but it can make you an even more reliable person to lean on. You can attract a variety of visitors and always evolve your expertise. It can be a great way to set yourself apart from others and assert yourself as an authority in the real estate field.
Importance of having external contacts
Information spreads at tremendous velocity nowadays, especially in the business world. Great business connections make more than half percent of the work done. During the moving process, it's expected of you to have a determined contact list of third-party professionals. House inspectors, attorneys, contractors, and moving companies are just some of the many experts that should be on your contact list. You should be able to count on them as your partners. Also, being in continuous touch with other agents keeps you informed about different buyers' interests. Many purchase regulations are essential to keep in mind and are shared continuously among agents. Having external contacts is what every professional real estate agent should have. It improves their efficiency and strengthens loyalty among clients.
Real estate agents should know how to be assertive.
Every real estate agent should have excellent communication skills. As the crucial part of every successfully worked out deal, his ability to listen and comprehend will play the central role. Whether you are talking to vendors, buyers, or your colleagues, the tone of your voice should be in accordance with your body language. Sometimes the words lose meaning if the body movements send another message to the listener. Therefore, focusing on developing the proper communication skills can significantly expand your productivity and overall quality of the service you offer. Another indispensable communication skill is the art of active listening. For some people, the relocation process can be quite stressful. Sometimes the clients won't know how to express their needs. The relationship between a real estate agent and a client should be open and comfortable. That way, you, as an agent, can easily help resolve any potential doubts or answer questions that may arise. By listening to your clients carefully and with a dose of empathy, you can better grasp what they are going through, what their needs are, and how you can assist.
Real estate agents should know the right way to look for a qualified moving company.
Is someone looking for a home of their dreams, and they need to find it quickly? A real estate agent is responsible for making their wishes come true. Is someone looking for a way to transport their valuables to their new home? A well-informed real estate agent will provide help making the right choice. They will know what the qualities of a trustworthy moving company are and how to spot potential scammers. So, what happens when a client hires the right agent and reliable movers? A perfect partnership that will enable turning this daunting task into a well-designed and constructive plan. Therefore, the primary thing real estate agents should know about moving is what the people who are moving are going through. Only that way can they help their clients through this period. With a long list of contacts, they can quickly check all moving company characteristics. Any potential scams that can arise during the search can be prevented successfully. Verifying numerous movers can be quite challenging and cause even more pressure. So, helping the clients find the right company will save them a lot of time and energy and win you some valuable referrals.
Safe relocation of home utilities.
Most real estate agents know how tense the moving process can get due to the clients' busy schedules. Some crucial parts of the relocation process are easily forgotten. When the client's head gets lost in the clouds, the real estate agent is there to remind them of the most indispensable components of the moving checklist. One of them is transferring utilities to their brand new house. For some reason, clients tend to leave this task for the end. However, this is not the best course of action as a lot of issues can develop when the time for dealing with such a complicated task finally comes. A real estate agent is conscious of the importance of thinking in advance and preventing any problems.
So, an agent should have a list of all the utilities you will have to transfer.
Those are usually internet providers, gas, electricity, water, and waste disposal. Real estate agents always have the most accurate information at hand. They are familiar with quality providers located near your new home. They know which documents are required once you begin the process. Also, in case you wish to keep your old zip code, you can always choose to keep your current providers.
When someone faces a significant life change like this, a real estate agent is their closest and the most reliable person to turn to. It's their responsibility and obligation to make everything look manageable and straightforward. Most people are looking for professional and licensed agents who are dedicated and have a flexible schedule. They are paid to work hard to facilitate the communication between the main parties and hold up the client's end of the bargain. Long years of expertise and credibility gained over time are essential when choosing a reputable real estate agent. And when you add everything real estate agents should know about moving, you become a professional that can cater to every possible client's need.
Written by: Lisa Robert with US Home Experts
Right next to a strong knowledge-base, building and nurturing relationships with your clients is the backbone of eminence in the real estate business. Statistics show that buyers and sellers are most likely to trust either a referral from a friend or a family member or exquisite testimonials from satisfied clients to find their real estate agent. Both referrals and testimonials result from building a relationship with clients as their real estate agent. Although it requires a great deal of time, energy, and devotion to establish trust, it always pays off.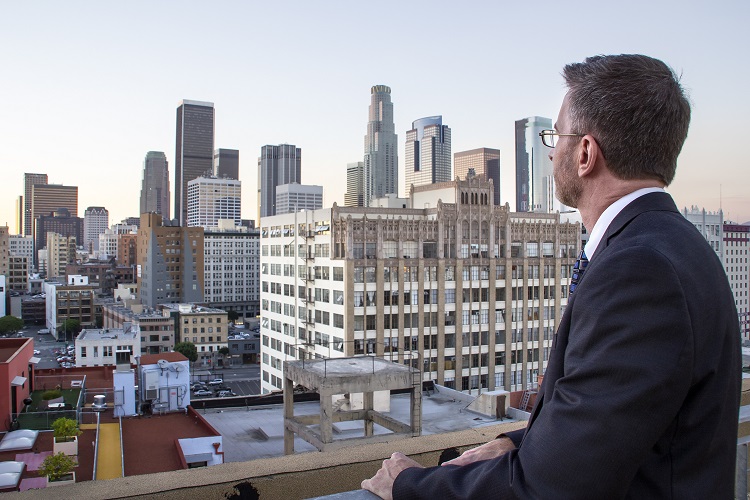 Treat them as individuals
Instead of treating your clients merely as a lucrative transaction opportunity or just another appointment, take an interest in them as individuals.
● Treat them with basic respect. Firstly, showing that you identify with your client as a person shows respect, which they deserve. Moreover, it guarantees a kind of personalized experience every customer wants.
● Listen to them. Every purchase or sale is a unique journey, made up of lots of variables and deviations depending on your clients' specific interests and concerns. So, take careful note of, and show genuine interest in their worries, ideas, thoughts, and requests. That will be the crucial factor in building trust and establishing a quality relationship with your clients. In other words, your clients will repay it with loyalty, which will make your business sustainable in the long run.
● Value their time. If you want to build trust and respect in business, you need to meet your deadlines, show up to your appointments, and be punctual. Don't cancel or reschedule your meetings last-minute because this tells your clients that you have little or no consideration for their precious time. In case something affects your ability to honor a deadline or be at a meeting, contact your clients as soon as you can to explain, apologize, and set a different date.
● Care about them. Simply selling a home is not your full job description. Your job is to make your clients' satisfaction your priority. That includes catering to your clients' needs and genuinely caring about their specific situation.
Make integrity the foundation of your work
Honesty and transparency are some of the most valued traits in a real estate agent. Therefore, during the check-ins and meetings with your clients, make sure to provide full disclosures and detailed information about any important changes occurring during the process. Instead of bold claims and idealistic promises, your clients would be much more appreciative of a trusted advisor who has realistic expectations and follows through. Always be direct about what you can and cannot do in specific circumstances, and only make promises you can keep. In case you make a mistake, don't be afraid of owning up to it. And, in case you change your view or opinion on something, don't be scared to admit it. Doing so makes you appear that much trustworthy to your clients.
Provide resources
Supplying your client base with resources includes publishing helpful and creative content about the real estate trends, tips, new ideas, experiences, your perspective, and the industry in general. Regular useful, informative updates on your blog have turned out to have a positive effect on the relationship with your long-term clients, attracting a fan base, as well as proving to the prospects that you both care and have a lot of knowledge and expertise to offer. Take, for example, relocation companies like Straight Shot Moving, which regularly update their blogs with tips on making the moving process as smooth as possible. Such an online presence helps establish an image as someone who is client-oriented and constantly seeking new ways, tips, and strategies that can be useful to your clients. It works both as a support system for your clients and a marketing strategy for your business.
Learn from your audience
Even better, engage with your target audience. Post charts or questions on your social media account to find out what your audience thinks about various subjects. Find out if they have any opinion on the matter, questions, or even tips or advice for how you can perfect your craft. Showing that you value their ideas is bound to facilitate a quality relationship between an estate agent and a client.
Express your gratitude
Don't be fixated only on welcoming new clients. Instead, express your gratitude to your existing client base as well. Show that you care by rewarding them with special discounts, reward program offers, exclusive freebies, etc. Add a personal touch by remembering your client's specific circumstances, and deliver a small, thoughtful gift on their moving day. Even something as simple as a quick phone call to see how they've settled in their new residence or a handwritten "thank you" card can earn you some referrals. Remember that common courtesy works miracles when building a relationship with clients. Therefore, do not hesitate with expressions of gratitude, and always look for new ways to show how thankful you are.
Conduct regular check-ins
Regular communication is key to building a relationship with clients as a real estate agent. For this reason, you need to provide a way for your clients to contact you whenever they need to discuss something with you. Responsiveness and fast turnaround time go a long way, so make sure they can reach you at all times. Furthermore, keeping them up-to-date about the developments and progress will be much appreciated. Regular feedback and appointments show them how dedicated you are to their cause and success.
Build your network
While on the subject of resources, your value will also be measured by the connections you have. Focusing on building your network will significantly promote your position and establish you as an expert. For example, when the time comes for your client to move to their new home, you will be able to recommend a reputable moving company. Florida has to offer great local service, so your clients can relax knowing they're in good hands. When you're able to provide your clients with a great deal of off-market information and connections they might need in the process, you become that much more valuable to them.
Show your human side
It's perfectly ok, if not even desirable, to show your human side to your clients when the time seems fitting. If everything is about business all the time, building a relationship with clients becomes nearly impossible for a real estate agent. In other words, because of that kind of robot behavior, the two parties will have a hard time relating as human beings. So, when appropriate, don't hesitate to share a few laughs and get to know your clients better.
Written by: Lisa Robert with US Home Experts
As a real estate agent, your marketing efforts are what can set you apart from the competition. However, will all the changes brought on by COVID-19, standing out from the crowd has become even more vital. So, we figured that now is the perfect time to share with you some of the best real estate marketing ideas and trends for 2020.
You have to stay on top of your game if you want your business to grow. As we all know, lead generation is an essential aspect of your marketing efforts. The more leads you have, the higher your chances of closing a deal. While real estate referral programs are a step in the right direction, there are many more tactics you can employ.
The social media marketing game is your most important asset
With time, we all became more conscious of how vital brand building is. People will trust you more if they recognize your identity, and the situation is similar when it comes to social media.
Nowadays, these platforms are the most effective tool for generating leads in the real estate industry. Think about it and leverage the use of media like Facebook, Instagram, Twitter, and LinkedIn. Feel free to experiment, reach out, engage, and build new relationships with your clients.
Always keep connections with your previous clients as well, even when the deal has been closed. This will help with promoting your products and building authority in your niche. The three things you need to keep in mind are:
● Share content that is relevant
● Answer comments and questions
● Always be in the social media circle
Follow up on old and create new leads
Building on the previous topic, this is another crucial point that many real estate agents seem to forget about. Never neglect stalled leads. If a customer isn't ready to make a purchase right away, don't forget about them or delete them from your contact list, as this will benefit no one.
Call them back, or at least send an email after a few months have passed. However, be careful not to make them feel cornered or pressured to buy. Just give them a notice that you didn't forget about them and that you're there if they need your services.
Another thing you can do to boost your prospects is to partner with companies that are in the industries closely connected to yours. If you pair up with moving companies, home decor businesses, and contractors, you'll be able to offer useful tips to your customers at all times. You will leave an impression of knowledge and trust, and that is precisely what you want to achieve.
Get quality testimonials
As we all know, word of mouth can have a significant impact on the success of any business. Not only if you're doing business locally, but even if you're an agent working with international clients. Those looking to purchase a home are likely to ask their friends or family for recommendations.
And that's why getting good testimonials is still one of the current real estate marketing ideas and trends. They'll help build and make your credibility even stronger. You shouldn't shy away from asking your past clients to leave a helpful review or tell their friends about your services.
You'll be amazed by just how many constructive and honest testimonials you can get simply by asking. Of course, you need to do everything in your power to ensure that your clients have a positive experience from working with you if you want them to leave such a review.
Build a mobile-friendly website
Having a website is essential in this day and age, as it represents your virtual business card. The real estate and relocation industries are closely connected, and if you check out spydermoving.com, you will see how the latter has significantly benefited from establishing a site.
The best thing is that your website doesn't have to be complicated or look expensive. The most important things are that it is user friendly and optimized for mobile devices. Having a website of your own ensures a cohesive online presence in your niche, and if you decide to switch brokerage in the future, you won't lose anything.
Develop your own or join a referral system
Referrals are another one of the fail-proof lead generation strategies. Whether you decide to join an existing program or rely solely on your connections, these contacts are highly valuable and reliable.
This is just one more reason to stay connected with your previous clients. These people are your best advocates. Even your friends and family can be a source of leads. When someone vouches for your service, you can offer them certain discounts as a thank you.
Always strive to give the best service possible, and show that you appreciate them trusting you. After everything is done, you can ask for a referral. Make it a habit, and you'll benefit from this immensely.
Strengthen your network
One thing you should keep in mind is that real estate is a people business. This means that for agents, the imperative is to build their connections with partners, suppliers, and client base. Typically, the best way to do this is by attending seminars, conferences, and membership group meetings.
Nowadays, however, these things are a bit restricted. So, make it your goal to do the same thing but using your online presence. Use all of our real estate marketing ideas and trends for 2020, and we're sure you won't have any problems achieving what you set out to do.
Written by: Lisa Robert with US Home Experts
0

/