Shopping Cart
Your Cart is Empty
There was an error with PayPal
Click here to try again
Thank you for your business!
You should be receiving an order confirmation from Paypal shortly.
Exit Shopping Cart
Every year brings something new to the real estate market, including design trends that entice buyers or form their tastes. However, some designs are rightfully becoming constant, continually attracting buyers across the States. These home design trends and features have at least two traits in common - visual appeal and functionality. Hence, combinations are endless. Knowing that finding a perfect home for a buyer is a near to impossible task, we've enlisted several attractive home design trends that have already taken hold.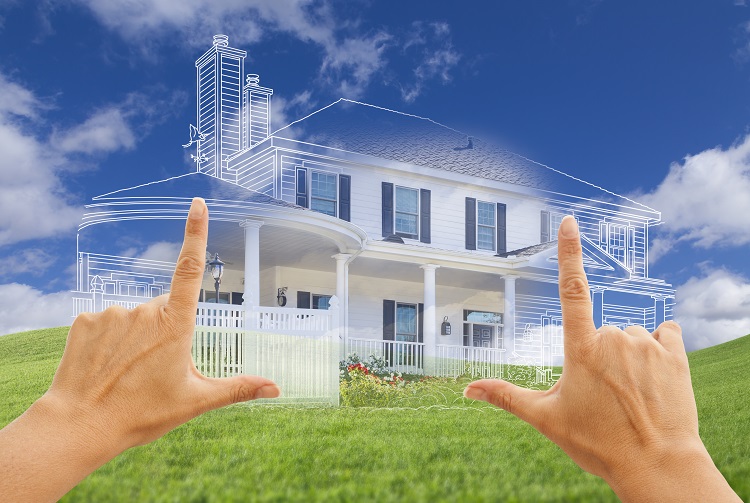 Attractive home design trends and features




Winter is the perfect season to make renovations and spruce up a home for the spring sale. Sellers and their real estate agents should be aware that these renovations are not necessarily costly. Moreover, they have a very good return on investment if they're implemented with those two abovementioned traits in mind.







The most sought-after home design trends involve




● Energy-efficient features




● Open floor plans




● Blending indoor and outdoor




● Neutral monochromatic tones with a touch of color







Showing off only a few of these designs and features combined will make holding an open house an immense pleasure. Not to mention the price the home will gain.




Also, it is worth noting that smart technology adds significant appeal to a modern-day home. A house with smart features will have an advantage over a similar home without any. The sale price and time spent on the market will be in favor of a smart home until smart tech inevitably turns from a trend to a standard home characteristic.







Energy-saving and eco-friendly features




Energy disclosures are slowly becoming common practice in the real estate industry and a rising number of buyers are looking forward to owning a home with energy-saving features. After all, who doesn't feel attracted to the notion of paying less even though, in truth, it only means using or spending less. Energy-conserving features are various; from double-panned windows to improved insulation, LED lighting and solar panels.




Those who deeply care about the environment and use eco-friendly quality boxes and other materials belong to the type of buyers who will greatly appreciate energy-efficient hardwired appliances, water consumption monitors, and water-saving devices. Those who are environmentally conscious and are truly concerned for the state of the planet, along with those who only follow trends, make the majority of people who keep the eco-friendly features on top of the list of continually trending designs.







Open floor plans in home design trends




The open floor plan is rightfully popular. More natural light and a visually bigger space are only a few of its benefits. Remodeling and creating an open floor design is not too expensive and has a great return on investment. If a homeowner doesn't know where to place excess belongings during the renovation, they can always rent a short term storage unit from a local moving company like Moving Kings Van Lines Florida, for example.




Other things that go in favor of the open floor plan and make it so popular are improved communication and interaction. Such space will hardly ever appear overcrowded and it will allow for unhindered traffic within. Also, it encourages the blending of indoor and outdoor space, which is another popular feature that stands the test of time.







Blending indoor and outdoor living space




As per the rising interest in natural elements in home design, plants of all shapes and sizes are being regularly introduced in popular modern interior. This is nothing new; advantages of indoor plants have been discussed in length and no one disputes them. More recently, however, plants have been used in a more modern setting of vertical gardens, which is gaining popularity. Not only that vertical gardens go hand in hand with the popular minimalist home design, but they also have health benefits. Home design trends like this, that include affordable but beneficial and visually appealing features, speak to those buyers turning away from the high-end property.




Moreover, home designers have been successfully dimming the line between indoor and outdoor space, extending living rooms into backyards. Why are such home designs continually popular? They are functional all year round. Regardless of the location in the States, personal outdoor space is priceless. In the summer, it is an extension of a living room. It is connected through an open floor setting with the kitchen and, thus, perfect for parties and other large gatherings. In the colder days, it becomes an otherworldly living room, a zen garden for those who enjoy a warm drink next to a fire pit or outdoor heaters.







Color trends that have become classics




The right color palettes are among the things every real estate agent in Florida should know. While there will always be those homeowners who prefer bold and intense colors, they are a minority. Trendsetters in interior design keep returning to the classics for inspiration and right there they find neutral tones. Those colors make a perfect background for a plethora of home design trends.




In general, monochromatic palettes are popular for creating an atmosphere in the space without excess furniture. Also, they are well complemented by stronger colors. While Classic Blue is the Pantone color of 2020, it should not be used alone but as an accent to beige or shale. Aside from colors, homes with carefully implemented textures, like metal accents, velvet, and stone, are continually attracting buyers with a sense of aesthetics.







Conclusion




Homebuyers require appealing houses that will make their lives easier. Every other feature that adds a touch of luxury at an affordable price is a bonus. Unsuccessful trends come and go, successful ones evolve into something better. In the core of such trends are undeniable visual appeal and aesthetic quality, as well as improved functionality.




Modern-day buyers and sellers prefer a home that stands out; buyers want something they never had before and sellers something they can easily sell for top dollar. Home design trends that keep returning are design trends that will make both parties satisfied.







 

Written By: Lisa Robert with US Moving Experts

 

Categories: None

0

/