Shopping Cart
Your Cart is Empty
There was an error with PayPal
Click here to try again
Thank you for your business!
You should be receiving an order confirmation from Paypal shortly.
Exit Shopping Cart
Right next to a strong knowledge-base, building and nurturing relationships with your clients is the backbone of eminence in the real estate business. Statistics show that buyers and sellers are most likely to trust either a referral from a friend or a family member or exquisite testimonials from satisfied clients to find their real estate agent. Both referrals and testimonials result from building a relationship with clients as their real estate agent. Although it requires a great deal of time, energy, and devotion to establish trust, it always pays off.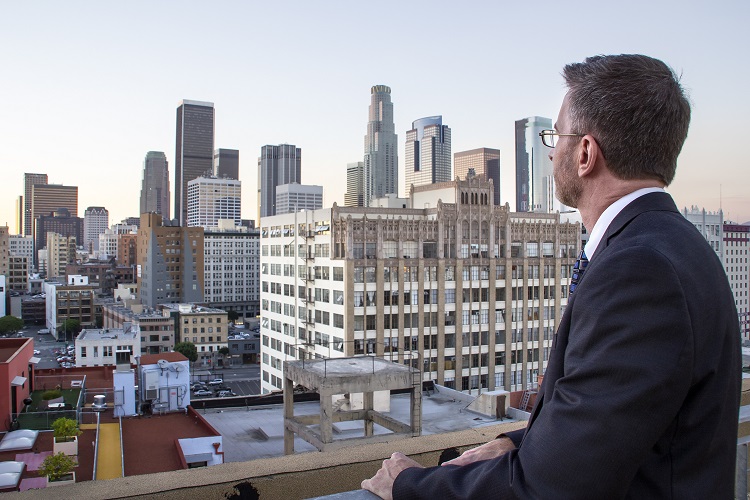 Treat them as individuals




Instead of treating your clients merely as a lucrative transaction opportunity or just another appointment, take an interest in them as individuals.




● Treat them with basic respect. Firstly, showing that you identify with your client as a person shows respect, which they deserve. Moreover, it guarantees a kind of personalized experience every customer wants.




● Listen to them. Every purchase or sale is a unique journey, made up of lots of variables and deviations depending on your clients' specific interests and concerns. So, take careful note of, and show genuine interest in their worries, ideas, thoughts, and requests. That will be the crucial factor in building trust and establishing a quality relationship with your clients. In other words, your clients will repay it with loyalty, which will make your business sustainable in the long run.




● Value their time. If you want to build trust and respect in business, you need to meet your deadlines, show up to your appointments, and be punctual. Don't cancel or reschedule your meetings last-minute because this tells your clients that you have little or no consideration for their precious time. In case something affects your ability to honor a deadline or be at a meeting, contact your clients as soon as you can to explain, apologize, and set a different date.




● Care about them. Simply selling a home is not your full job description. Your job is to make your clients' satisfaction your priority. That includes catering to your clients' needs and genuinely caring about their specific situation.







 

 

Make integrity the foundation of your work




Honesty and transparency are some of the most valued traits in a real estate agent. Therefore, during the check-ins and meetings with your clients, make sure to provide full disclosures and detailed information about any important changes occurring during the process. Instead of bold claims and idealistic promises, your clients would be much more appreciative of a trusted advisor who has realistic expectations and follows through. Always be direct about what you can and cannot do in specific circumstances, and only make promises you can keep. In case you make a mistake, don't be afraid of owning up to it. And, in case you change your view or opinion on something, don't be scared to admit it. Doing so makes you appear that much trustworthy to your clients.







Provide resources




Supplying your client base with resources includes publishing helpful and creative content about the real estate trends, tips, new ideas, experiences, your perspective, and the industry in general. Regular useful, informative updates on your blog have turned out to have a positive effect on the relationship with your long-term clients, attracting a fan base, as well as proving to the prospects that you both care and have a lot of knowledge and expertise to offer. Take, for example, relocation companies like Straight Shot Moving, which regularly update their blogs with tips on making the moving process as smooth as possible. Such an online presence helps establish an image as someone who is client-oriented and constantly seeking new ways, tips, and strategies that can be useful to your clients. It works both as a support system for your clients and a marketing strategy for your business.







Learn from your audience




Even better, engage with your target audience. Post charts or questions on your social media account to find out what your audience thinks about various subjects. Find out if they have any opinion on the matter, questions, or even tips or advice for how you can perfect your craft. Showing that you value their ideas is bound to facilitate a quality relationship between an estate agent and a client.







Express your gratitude




Don't be fixated only on welcoming new clients. Instead, express your gratitude to your existing client base as well. Show that you care by rewarding them with special discounts, reward program offers, exclusive freebies, etc. Add a personal touch by remembering your client's specific circumstances, and deliver a small, thoughtful gift on their moving day. Even something as simple as a quick phone call to see how they've settled in their new residence or a handwritten "thank you" card can earn you some referrals. Remember that common courtesy works miracles when building a relationship with clients. Therefore, do not hesitate with expressions of gratitude, and always look for new ways to show how thankful you are.







Conduct regular check-ins




Regular communication is key to building a relationship with clients as a real estate agent. For this reason, you need to provide a way for your clients to contact you whenever they need to discuss something with you. Responsiveness and fast turnaround time go a long way, so make sure they can reach you at all times. Furthermore, keeping them up-to-date about the developments and progress will be much appreciated. Regular feedback and appointments show them how dedicated you are to their cause and success.







Build your network




While on the subject of resources, your value will also be measured by the connections you have. Focusing on building your network will significantly promote your position and establish you as an expert. For example, when the time comes for your client to move to their new home, you will be able to recommend a reputable moving company. Florida has to offer great local service, so your clients can relax knowing they're in good hands. When you're able to provide your clients with a great deal of off-market information and connections they might need in the process, you become that much more valuable to them.







 

 

Show your human side




It's perfectly ok, if not even desirable, to show your human side to your clients when the time seems fitting. If everything is about business all the time, building a relationship with clients becomes nearly impossible for a real estate agent. In other words, because of that kind of robot behavior, the two parties will have a hard time relating as human beings. So, when appropriate, don't hesitate to share a few laughs and get to know your clients better.







 

Written by: Lisa Robert with US Home Experts

 

 




 

Categories: None

0

/